Capisco 8106 Ergonomic Task Chair
Capisco 8106 Ergonomic Task Chair by Flokk
Foot Machine by Humanscale
Ideal for sit-standers, the chair encourages creative, ergonomic sitting positions—forwards, backwards, or sideways. For varying heights and desk heights, we also offer a 150mm and a 200mm HAG Pneumatic Lift. The Capisco is the chair that started this company.
The HAG Capisco 8106 Chair is the perfect ergonomic chair for any office setting! The HAG Capisco is one of the most popular saddle seating chairs for the office. It boasts an ergonomic and user-centric design that offers unrivalled comfort.
Humanscale Ergonomic Floating Desk
Humanscale Rocking Foot Machine
HAG Capisco 8106 Active and ergonomic Saddle Chair for "Freedom of Movement". Improve your posture, health and well-being with this ergonomic and iconic Chair. Available in 3 Sizes! The Capisco, (HAG Model #8106), is completely cushioned and upholstered, seat and back. Just as comfortable backwards as it is forwards, this is the single most versatile chair we've ever seen. These chairs are GREENGUARD certified and come with a 10 year warranty on their pneumatic lift.
WellnessMats®
X-Chair Footrest
X-chair X3 Management Chair
X-Chair X4 Premium Leather Executive Chair
X-chair X2 Office Chair with Headrest
Rock-N-Stop Footrest
Capisco Chair Used
Lifeform® Ultimate Mid Back Executive Office Chair
Lifeform® Ultimate High Back Executive Office Chair
Humanscale World Chair
Humanscale QuickStand Workstation
Extended Reach Monitor Arm
Humanscale® Freedom™ Task Chair with Headrest
Hag Capisco Ergonomic Office Chair
Brezza by Relax The Back®
Adjustable Rolling Work Table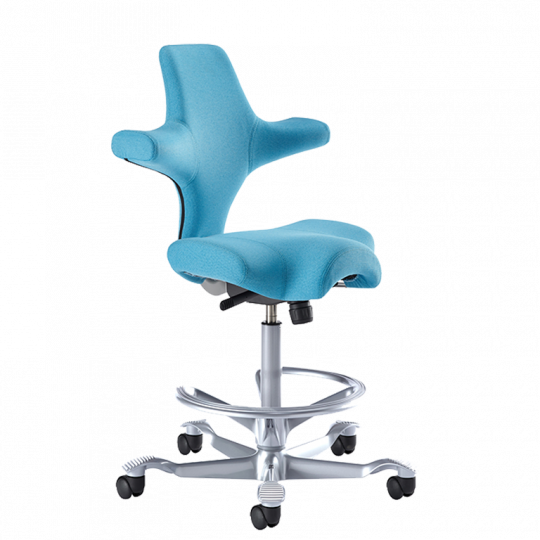 Capisco 8106 Ergonomic Task Chair -
AdaptDesk by Relax The Back®