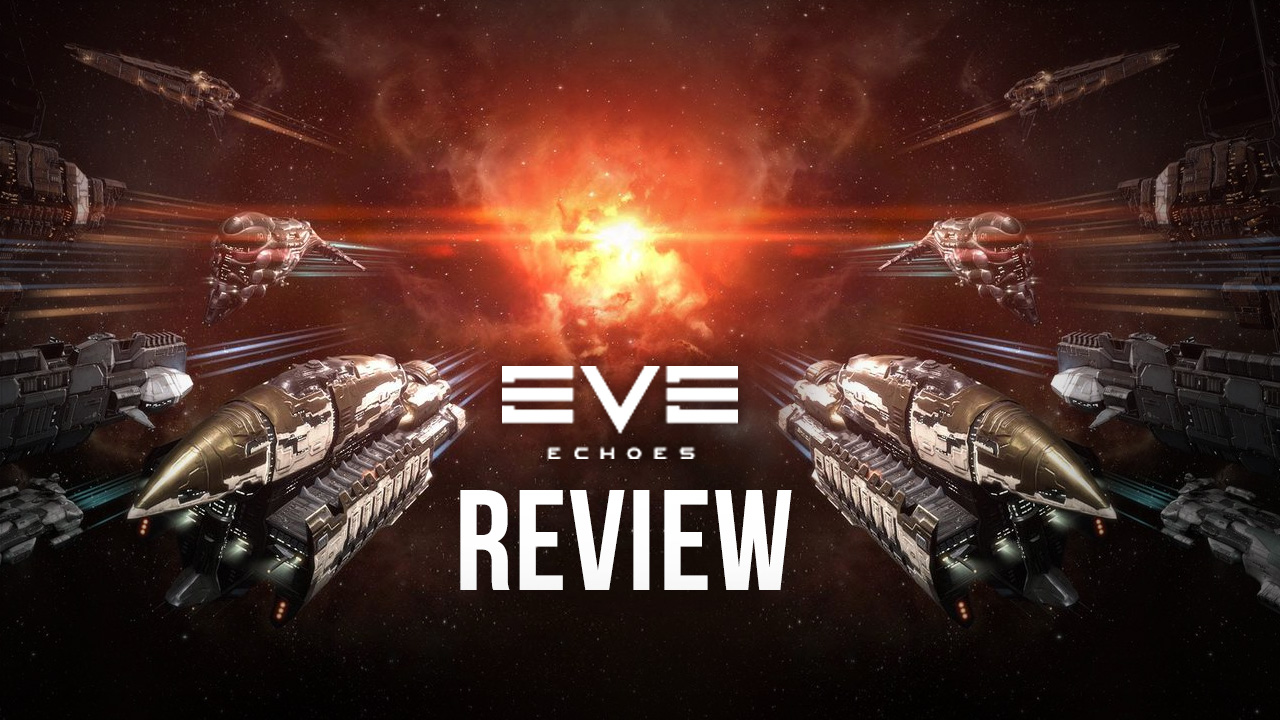 Download EVE Echoes APK for Android. With what was mentioned above, you can absolutely expect a super game about to be released. EVE Echoes is a passionate product, cherished and perfected within three years. However, due to the effects of the COVID19 virus, the game temporarily delayed its official launch until the fall. EVE Echoes is a next-gen mobile spaceship MMO game based upon hallmark EVE Online design principles. In EVE Echoes, players will be able to forge their own path to glory within a massive space sandbox environment, forming alliances with other pilots from across the galaxy to shape the game's persistent universe. In EVE Echoes, you won't be able to create your own character completely. There is an upgrade button where you can change the look, but that's all. As soon as you select a character's face, you need to enter a name on the next page. Underneath it will be the details of the pedigree that you have chosen. I've been streaming a lot of EVE Echoes lately, and the most common question I've been asked is how I managed to play EVE Echoes on a PC rather than a phone.
Play a dice game with a chance to win megacytes, by staking your megacytes for a chance to win even more megacytes.
There is a free 50 points for anyone who joins to test out the game.
How to play
Register First( i you have any diffculties registering, contact 'galuga' on the Gaming Discord Server and you will be sorted out) Deposit a minimum of 10 megacytes, then good luck. You can play as much as you want as far as you have enough points.
Eve Mobile
Points Structure
1 point = 1 megacyte Minimum bet is 10 points
Deposits and Withdrawals are processed manually.
Deposit
To deposit send a contract to 'gazhul' and mention the nickname or email you used to register on the dice game website, in the contract. We don't accept ISK, so any ISK contracts will be rejected. As soon as your contract is accepted in game your points will be credited to you within 5 mins. If the contract has not been accepted yet, then you can safely assume that you have not been credited with any points.Contract the item in an ITC.
Withdrawals
You can withdraw at any moment. The minimum withdraw amount is 100 points. Just send an in game message to 'gazhul' or contact 'galuga' on the Gaming Discord Server, and your should receive your megacytes within 24 hours(usually it will take much less).If the bank does not have enough money at the moment, the withdrawal will be done on a stuttered basis until the bank is able to pay you in full.
Eve Echoes Game Engine
Play Now
If you want a full screen experience without any distractions, tap here