Tempers flared when Fredro Starr and Sticky Fingaz of the rap group Onyx appeared on The Breakfast Club to promote their new project "Wakedafucup."
Things started out on a calm note as co-host Charlamagne Tha God was talking about rap groups of the 1990's like Onyx not getting their just due. Angela Yee chimed in that they were one of the first rappers to go Hollywood and get movie and TV money. Then Charlamagne quipped that "Fredro was getting head from Brandy," referring to his rumored relationship with the R&B star while they were filming the sitcom "Moesha."
Fredro Starr, is an American rapper and actor, best known as a member of hardcore hip hop group Onyx from South Jamaica, Queens, New York. Queens, New York. Fredro StarrFredro Starr. Fred Lee Scruggs Jr. (born April 18, 1971), better known by his stage name Fredro Starr, is an American hardcore rapper, record producer, actor and author, best known as a member of multi-platinum hardcore rap group Onyx.Fredro Starr was discovered by the late hip hop star Jam Master Jay of Run-D.M.C. Who signed Onyx on his label JMJ Records.Onyx went on to release three top selling albums.
"You need to stop with all that. Let that be what it's gonna be," Fredro respondedgrowing visibly upset. "Stop bringing up the past, B. We move to the future. I ain't got time for that."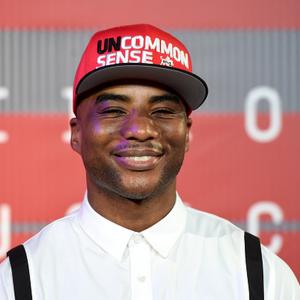 Fredro Starr Moesha
They segued to discussing an upcoming rhyme battle with rapper Keith Murray in Atlanta and the recent Total Slaughter event for a few minutes. However, after a brief mention of The Source Awards and asking Sticky Fingaz about allegedly beating up people on airplanes, Fredro asks Charlamagne about being "punched in the eye" outside of the radio station in 2012 and things went downhill from there.
Charlamagne snapped back about 50 Cent allegedly punching Fredro, who responded that 50 "ran like you." Finally C asked why they have an issue and Fredro answered because he brought up "some slick sh*t" earlier in the interview.
The video then cuts to a clip of Fredro on a Forbes DVD saying that "the head was good" allegedly referring to his Moesha co-star. Watch the clip from the 9:00 minute mark to see where the conversation goes from there.
Fredro Starr Breakfast Club
However, things calmed down by the end with Sticky Fingaz saying "Charlamagne I love you, son" and giving him a pound. The more sobering moment was when Fredro talks about late group member Big DS, who left Onyx after their first album.
"That was my best friend growing up. If he had the blue Reeboks I had the red ones," Fredro said. DS died of Cancer in 2003.
RELATED:
DMX Clowns Fredro Starr For Weak Diss Record [VIDEO]
VIDEO: Sticky Fingaz Disses Dame Dash With "Jay-Z"'s Help
INDIE 500: Torae & Marco Polo "But Wait"
Like TheUrbanDaily.com on Facebook to stay updated with the latest entertainment news and original interviews!