Before I was involved in the Automotive business, I got oil change deals from Mr. Lube, Jiffy Lube, I got oil changes at Canadian Tire, Midas and Kal-tire and I got oil changes from the dealership. Prices vary a lot. Why is that? How much does an oil change actually cost?
Lube First Quarter Results Mr. Lube Canada Limited Partnership ("Mr. Lube") has reported its financial results for the three months ended March 31, 2021, which are available on SEDAR at www.sedar.com. Lube reported same-store-sales-growth ("SSSG") of 3.9% for the Mr. Lube stores in the royalty pool for Q1 2021, an improvement. Pro Lube Oil Change Coupons - Find Coupon Codes. 20% off (2 days ago) pro lube oil change coupons - My Best Coupon Codes (29 days ago) 20% OFF Mr Lube Black Friday Promo Codes & Coupons 2020. (2 days ago) Come to think of it, even a simple oil change will cost you $25 or more while, normally, Mr. Lube will charge you $30 to $40. Fast, warranty-approved oil changes and maintenance services. Lube provides quality car care services that extend the life of your vehicle.
A WrenchPatrol Oil Change Costs $61
$61 covers a standard oil change (at the time of this post), including 5L of conventional oil and a standard filter. You can opt for a maintenance service package – including a mechanical inspection, fluids, mobile service, 1 year of roadside assistance and more – for not much extra.
Oil Change Service Packages
A maintenance service is more than just an oil change. You should get a certified mechanic to inspect your car, top up your fluids and test your battery. You should have your tires rotated (probably every third service) and your brakes checked by a certified mechanic. WrenchPatrol Oil Change Service Packages start at $99. If you choose WrenchPatrol for your servicing package, we'll include mobile service to your location and 6mo of emergency roadside assistance coverage.
What's the Going Rate for an Oil Change in Vancouver area?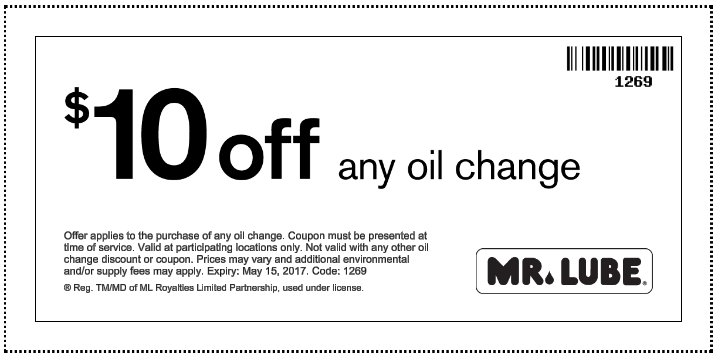 My research says that the going rate for a standard oil change (just an oil change) seems to be in the $55 to $65 range – at reputable independent mechanic shops, chain stores and drive through quick-lubes. Dealerships tend to charge more and you can always find a 'deal' somewhere. You get what you pay for – see below:
$20 Oil Change Special, $29 Oil Change Special
Nevermind the advertised price. In a high-pressure sales environment, the average customer ends up paying $70 to $120 for their cheap oil change. When you are advised to spend a little more on your car, consider if the shop giving the advice is losing money on your oil change … and if so, is there a conflict of interest in selling you higher margin products and services? Good advice costs money. Good advice can save you money in the long run.
10 Minute Oil Change in Vancouver
Set your timer. How long does it take you to drive to get to and from the oil change. How long waiting in line. How long is spent on the oil change. How long is spent doing a proper inspection of your vehicle systems (if at all). How long did it take to talk to the technician and pay? I've never had a 10-minute oil change.
The average oil change takes 1 to 1.5 hours out of your day. What's your time worth?
What if you could get an oil change that didn't take any time out of your day? What if the oil change came to you?
DIY Oil Change – Materials and Labour Cost
You can go to your local Lordco store or Walmart and buy a case of oil for maybe $20 to $25. You'll need an oil filter which might cost $5 to $7 for the average car. It's likely your service centre gets a wholesale discount, but they're not making huge money off your oil and filter. Then they have to pay skilled labour to do the work. If you were doing it yourself it might take you 30 minutes to do it (what's your time worth?). It might actually cost the service centre $25 to $50 or even more to perform the Oil Change service (depending on what they include and the staff's qualifications). There's also the cleanup and disposal of the old oil after.
Cost of an Oil Change
The cheapest oil change I had before getting into the business was at a Quick-Lube in Vancouver. There was no Oil Change deal advertised and I asked for their regular oil change ($45). I managed to persuade the technician that I didn't need a new air filter, but I did opt for a better grade of oil (looked it up in my owners manual and the grade was recommended) for an extra $20. I was on my lunch break to work so I was conscious of the time: 45 minutes total including about a 5 minute detour, a 10 minute wait and 30 minutes inside. The most I paid for an oil change was $120 … it took one hour but I was able to continue working in their waiting area and they gave me a report about my car that I trusted.
Also, don't forget to sign up for our monthly eSpecialoffers, to receive exclusive deals for our email customers only. We look forward to servicing your car or truck!

We provide preventative maintenance services for most cars and light-duty trucks. Our focus is on providing excellent customer service that has been the foundation of our business for many years. We offer auto repair services to the greater community including brakes, tune-ups, and oil change services for your vehicle.
Our technicians keep their skills current with training in the latest technology available for passenger cars, performance and light trucks, and SUVs. Complete lube services, such as oil changes, transmission and fluid flush for both foreign and domestic vehicles are readily available at competitive prices.
Our goal is to be the best oil and lube shop in the Bentonville, Arkansas area.
Give us a call today to schedule an appointment.

(479) 271-2323
Receive: $5 OFF Std. Oil Change
Sign Up for our Exclusive Text Specials*
*Details
Mr Lube Oil Change Price Edmonton
Thank You Medical Personnel - 50% Off!

Lube Oil Change Coupon
The New Blade in Town
Time for a Brake (Brake Pad Replacement)
Automotive Tips from Mr. Lube: Battery Tes...
When Are Your Tires Worn Out?
Make Your Vehicle Last

Mr Lube Oil Change Cost Estimator
Brands We Work With
AcuraAudiBMWBentleyBuickCadillacChevroletChryslerDodgeFiatFord GMCHondaHummerHyundaiInfinitiIsuzuJaguarJeepKiaLamborghiniLand RoverLexusLincolnMINIMaseratiMazdaMercedesMercuryMitsubishiNissanOldsmobilePeugeotPontiacPorscheSaabSaturnScionSmartSpykerSubaruSuzukiToyotaVolkswagenVolvo
Mr Lube Oil Change Cost Chart
Surrounding Communities