Black Desert Online developer Pearl Abyss announced that it will acquire CCP Games, the creators of popular spaceship MMORPG EVE Online.
Hit MMO developers Pearl Abyss and CCP Games join forces
Pearl Abyss said that CCP will continue to operate its existing studios in Reykjavik, London, and Shanghai independently while its 'extensive development and publishing expertise' will be. As for Pearl Abyss not having any impact on this, that's pretty bogus as we all saw the fact they got CCP for 225m instead of 400m+ because of how badly CCP performed. Trying to expand monetization methods may not have been a directive from Pearl Abyss but implying they had nothing to do with it is a bit disingenuous. Synopsis: Black Desert Online developer Pearl Abyss announced that it will acquire CCP Games, the creators of popular spaceship MMORPG EVE Online. CCP is a leading independent game developer and has been praised for its artistry, game design and unique player-driven, infinitely scalable storytelling narratives.
Today, Black Desert Online developer Pearl Abyss announced that it will acquire CCP Games, the creators of popular spaceship MMORPG EVE Online.
Pearl Abyss first launched its open-world MMORPG, Black Desert Online, in Korea in 2014. The game has received critical acclaim for its advanced graphics, seamless world, large-scale castle sieges and action-based combat system. Since Pearl Abyss' initial public offering in 2017, the company has worked to secure competitive global IPs, such as EVE Online, one of the most critically-acclaimed space-based, persistent MMORPG intellectual properties (IPs) in North America and Europe, and one of the most extensive works of science fiction in the world.
What does this all mean though? Well, EVE fans can rest assured that CCP Games will continue to operate independently as a developer as normal but its teams will also be integrating the company's extensive development and publishing expertise into Pearl Abyss' operations for all current and future projects. So all in all, that means better games for everyone!
Pearl Abyss CEO Robin Jung stated, "We are thrilled to have CCP Games join our team as Black Desert Online continues to branch out globally. CCP is a seasoned publisher with over 15 years of digital distribution experience and know-how. They have done an incredible job of engaging and maintaining their playerbase, which we aim to learn from and hope to integrate natively into Pearl Abyss' general practices across all our games. I am confident CCP's reputable IP and expertise in global publishing will help reaffirm our company's dedication to developing and servicing the world's best MMORPGs."
Today CCP has announced in this press release that in the coming months we will be acquired by Pearl Abyss, Korean developers of the gorgeous hit open-world action-MMO Black Desert Online.
Pearl Abyss Ccp Games
Given our close relationship with our community we want you guys to hear this news first, directly from us, so I thought I'd provide a little bit more insight into what's currently happening at CCP and assuage any concerns that our pilots may have about this announcement.
One of the key things that we always remind ourselves of is that it's you – our pilots of New Eden – your stories and the epic decade-and-a-half that we've all forged together that has put CCP on the map. It's been a thrilling fifteen years for EVE Online and as we look toward the Third Decade, you can be sure that our community continues to be at the forefront of our minds whenever we make decisions that could affect EVE.
At CCP, we pride ourselves on being gamers who build virtual worlds for fellow gamers. Consequently, it's super important to me that we make decisions that are - above anything else - in the best interests of the health of those worlds.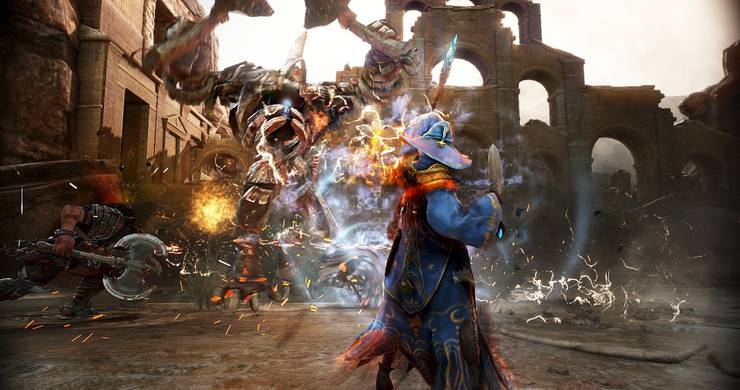 Right now, CCP is owned by a group of three big financial investors. They have been with us on this journey for over a decade with all our ups and downs and as is the business of financial investors, selling their shares at some point is part of the plan. Being acquired by Pearl Abyss means that we will be bringing a videogames company on board as well as a new long-term home for CCP. This will be important for the years to come as partnering up with another MMO developer means that we have an even greater shared depth of experience to pull from and can tackle even more (and bigger) long-term mutual goals. If there is anything I have learned from EVE Online it's that good things take time and great things take even longer.
Pearl Abyss is a great home for CCP Games. As a nerdy Korean MMO maker, Pearl Abyss' company culture is very similar to that of CCP's; our two companies share similar DNA and there is an appreciable cultural fit for sure. Like CCP, Pearl Abyss also have an incredible passion for creating virtual worlds, and their mission is to create the best MMOs in the world. I can think of no other game developer whose aspirations align more perfectly with our own, and we're very excited to see what our joint future holds.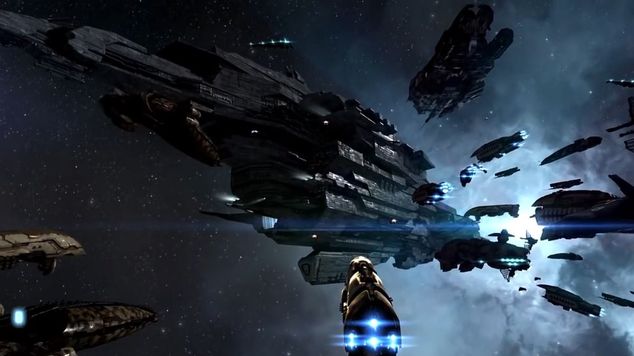 I've spoken many times at Fanfest (and last year at my first EVE Vegas too) about my firm belief that New Eden will outlive us all. This decision for CCP is the next logical step on that journey and will ensure EVE really is forever.
Last year, CCP celebrated 20 years of operation as an independent videogames studio and has enjoyed fantastic success developing EVE Online, as well as fostering a dedicated and unbelievably passionate community. I'm so proud of how far we've all come together on this journey and we are fully committed to continuing the growth and development of New Eden for many years to come.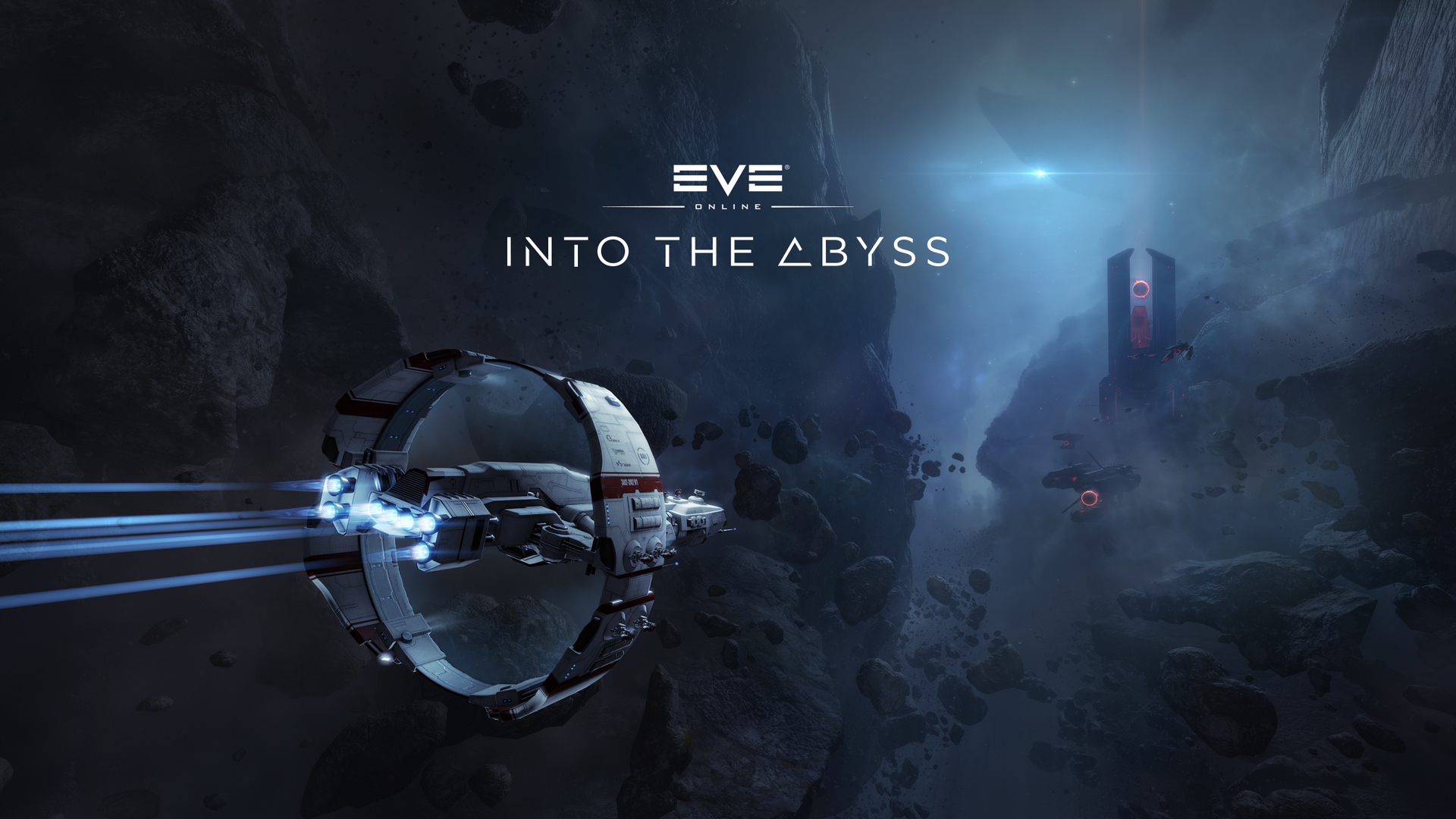 In fact, partnering with Pearl Abyss in my belief puts us in an even stronger position to continue to grow and nurture our amazing virtual world that we've spent the last fifteen years building in collaboration with all of you.
In business terms, CCP Games will continue to operate as a wholly owned independent subsidiary, with studios in Reykjavík, London and Shanghai, and we'll integrate our development and publishing expertise into Pearl Abyss' operations for all current and future projects.
This means that we'll continue to be free to do what we do best, but now we'll have the support of another tried and tested developer that's proven their own mettle in the complex and challenging field of creating and maintaining virtual worlds. I foresee a great deal of knowledge sharing beneficial to both CCP and Pearl Abyss' creative output.
As always, we want to be completely transparent with the community and listen to your feedback on what we announce, so if you'd like to discuss this blog, you can feel free to do so in this forum thread.
Pearl Abyss Ccps
Tomorrow, starting at 16:30 UTC, we'll also have an AMA on the official EVE Online forums with CCP Falcon and CCP Guard, who'll be on hand to answer questions.
I'm also going to be out at EVE Vegas again in a couple of months where we're very excited to share and experience where our journey is headed with all of you. As always, I'm more than happy to chat with you guys about this in person too, I can't wait to see as many of you there as possible!
Until then, fly safe.
o7
Pearl Abyss + Ccp
Hilmar